Wurzels Adge Cutler tribute song fails to sell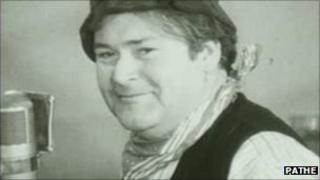 A song released to raise money for a tribute statue to the late frontman of the Wurzels, Adge Cutler, has failed to sell a single copy.
Tribute band, The Cornish Wurzells, released their song Drink Up Yer Scrumpy as an mp3 download in November.
Keyboard player Terry Pascoe, who also played in the Wurzels in the 1980s, said no-one had bought a copy.
The group wants to raise £40,000 for a statue to be erected in Mr Cutler's home town of Nailsea, North Somerset.
"We've not had a single download from either iTunes or Amazon," said Mr Pascoe.
'Quality writer'
"But we're not quitters, we'll let it run its course and review it in a year's time."
He said the idea for a life-sized bronze statue may have to be abandoned if not enough money is raised.
The Wurzels had hits with songs such as Combine Harvester and I Am A Cider Drinker in the 1970s.
"Without Adge there would be no Combine Harvester or Cider Drinker," said Mr Pascoe.
"He was a quality writer, there's alliteration in his songs - all the things you find in classic English language."
Adge Cutler died in a car crash at the age of 42 in 1974.