Victim Support charity calls for more police referrals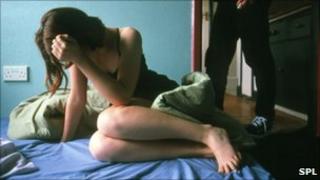 A Somerset charity fears crime victims are missing out on emotional support due to a lack of police referrals.
Victim Support in Ilminster also wants more training for officers so they can better highlight its services.
Manager Susanne Jarman said: "If they don't understand what it is we can provide they're not able to give that information to the victims."
Avon and Somerset Police said it was policy to make referrals unless victims did not want support.
'Victim satisfaction'
The force also said Victim Support services were advertised on the police website and it was "currently ranked third nationally for keeping our victims informed and fourth nationally for overall levels of victim satisfaction".
The charity stressed that it only offered help to victims of more serious crimes, rather than low-level incidents.
"In fairness we're not funded to support someone who has had their bike stolen so there is a kind of filtering of those sorts of crimes.
"We don't do car crime either, unless it is part of something bigger - if someone has had their car keyed, then we wouldn't offer support but if it is the third time it has happened in three weeks then it could be harassment and we would look into it." said Ms Jarman.
The charity said it was negotiating with the police to find ways of driving up referrals.
"We are trying to increase the number of victims we can contact and the police are being very helpful - the main point is that we are here to help people in Somerset."