Bridgwater Magistrates' court closes after 100 years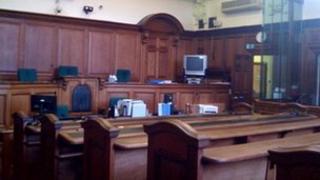 The magistrates' court in Bridgwater is set to hold its final sitting after nearly a century of use.
The closure is part of a national government drive which is aimed to increase efficiency and save £41m.
Former bench chairman Frank Clegg said: "People are outraged the court is going to close, it's reassuring for the public to have a court in Bridgwater."
About 150 cases are heard every week in Bridgwater but these will now be heard at Taunton Magistrates' Court.
"The government says the Taunton court can handle all the cases, but the majority of magistrates don't think it can handle all the cases, without having to build an extra court," added Mr Clegg.
The 60 magistrates and six ushers will be transferred to Taunton Magistrates' Court.
In April, Frome Magistrates' Court also closed as part of the government's plans.