Yeovil's Preston School leisure centre work begins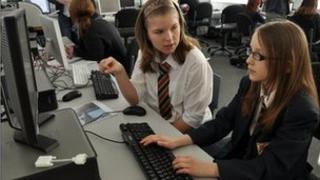 Building work is set to begin on a £950,000 leisure centre at a school in Somerset.
Work will start in February at Preston School in Yeovil and will be funded by the 1610 leisure trust, the school and South Somerset District Council.
The new centre will have a gym and multi-purpose dance studio and is set to open in September.
The work will also include refurbishing the existing sports hall and building new changing rooms.
Chief executive at 1610, Tim Nightingale, said: "The trust is putting in £200,000 of capital, the school is putting around £300,000, the district council is putting around £100,000.
"The trust is filling in the gap by putting in £350,000 worth of borrowing which will be paid back within seven years."
It will be managed by the trust which also aims extend the opening hours to make it available for public access.