Somerset Armed Forces Community Covenant signed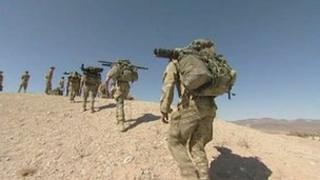 The Somerset Armed Forces Community Covenant has been signed at the Fleet Air Arm Museum.
The Ministry of Defence has set up a £30m fund for projects linking local military bases with their communities across the country.
Local organisations have signed up to help forces and their families with issues such as housing and jobs.
Sue Parker, of Enterprise Somerset College, said it was "our duty" to retain former servicemen in Somerset.
"If you look at the numbers, economically we're quite dependent on the military," the college director said.
"Therefore I think it's part of our community duty to ensure that when those soldiers are finished [with] their careers in the Army, that there's opportunity in Somerset for them.
"People are passionate about this so I believe where there's passion and a commitment, it will happen."