Somerton Town Council accepts critical Audit Commission report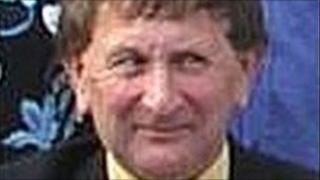 A town council has said it accepts a critical report which said it made "unlawful decisions"' when buying and selling some property.
The Audit Commission reportlast month said Somerton Town Council in Somerset had made "significant failings" between 2008 and 2009.
It related to the sale of land at Etsome Terrace, the purchase of 8 Cary Court and its conversion to a hall.
The auditor said the council had improved its governance procedures.
An Avon and Somerset Police inquiry that followed into allegations of fraud at the council showed no evidence any crime had been committed.
Four men in their 60s were arrested but were released last March without charge.
About 200 people attended a public meeting to discuss the report on Wednesday night.
The council said it would consider their comments and the report's recommendations before deciding what action to take.
'Informal meetings'
The report's findings included a failure by the council to adequately budget for or monitor expenditure on the conversion of 8 Cary Court into a community hall.
It also found decisions were made at informal meetings.
The report said proper declarations of interest were not made by two councillors.
It said Tony Canvin's construction firm AH Canvin had been contracted by Edgar Homes Limited, the buyers of the land at Etsome Terrace, to remove waste from the site soon before it was sold and the cost was borne by the council.
It also said Mr Canvin owned the land at 8 Cary Court before it was sold to the later vendors Edgar Builders and he held a covenant restricting its use to light industrial use and storage.
Mr Canvin also owned the roads leading to 8 Cary Court and the council paid his firm £44,089 in relation to its conversion to a community hall.
The report added: "In relation to the conversion of 8 Cary Court to a community hall a small payment was also made to Somerton Furnishings Limited a business owned by Cllr [Paddy] Keenan.
"No interest was declared in respect of this payment."
'Clear and transparent'
Twelve members of the council, including Mr Canvin and Mr Keenan, resigned in October 2009 following criticism from a blogger and new elections were later held.
Andrew Vince, the independent auditor who wrote the report, said there had been an abuse of public money by the council.
"The findings showed the council lacked proper procedures to show how they made decisions which resulted in those transactions," he said.
"I think we have to remember that we are dealing with public money and there are certain procedures to be followed.
"A council has rules in respect of tendering for certain work, and in being clear and transparent and showing how that money was spent.
"Councillors that have interest in certain transactions have to be sure they declare them and make it transparent to the public what's going on."
He said the council had improved its governance procedures since 2009.
Further recommendations have been made on training for councillors and the clerk in declaring interests, recording minutes and being clear and transparent, he added.
Michael Fraser-Hopewell, chairman of the town council, said: "We have to look at the recommendations the auditor has made and decide whether we wish to act upon them, and also is there anything else we ourselves would like to add to that.
"We'll be doing that at our next council meeting."