Sedgemoor council to spend £300k on Hinkley nuclear plans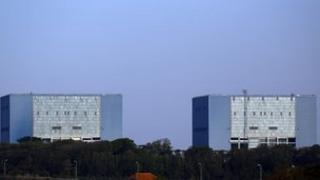 A Somerset council will continue funding an examination of plans for a proposed new nuclear power station.
Sedgemoor district councillors voted to spend nearly £300,000 of council money to scrutinise the Hinkley Point C plans at an emergency meeting earlier.
The council originally wanted operators EDF Energy to pay the £2.2m it said it would cost to analyse the scheme.
EDF claims that amount is excessive and has offered £344,000 which it says "covers reasonable costs".
The energy company, which is proposing the station, also said that the council was likely to duplicate some of the work done by the Infrastructure Planning Commission (IPC).
The IPC is an independent body which will oversee the planning process and make a recommendation to the government over whether the plans should proceed.
A spokesman for EDF said: "It is now the Infrastructure Planning Commission's role, as the planning and examining authority, to pick up on the key issues as it sees fit, and to oblige EDF Energy to address them.
"EDF Energy acknowledges the role of the Sedgemoor District Council among the other important consultees and is confident the level of voluntary funding provided to them is fair and covers their reasonable costs."
West Somerset Council has been offered £72,000 by EDF for research and is set to hold a meeting on Wednesday. It says the offer is not enough to meet the anticipated costs.
EDF said £217,000 had been offered to Somerset County Council for research costs, which was in addition to £870,000 already given to the three councils to help complete reports to the IPC by 3 May.
If the plans are approved by the government, the nuclear power station could open in 2020.