Somerset horse rider's death was accidental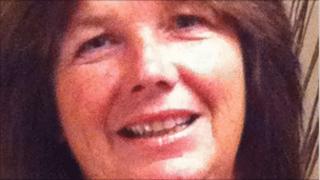 A rider was thrown to her death when her horse was scared by a mechanical digger, an inquest heard.
Experienced rider Josephine Davies, 48, suffered fatal head injuries last June despite wearing body armour and a crash helmet.
Ms Davies, a carer, from Felton, Somerset, kept her two horses in stables at a farm behind her home.
Coroner Gail Elliman, at Avon Coroners' Court in Flax Bourton, near Bristol, recorded a verdict of accidental death.
Ms Davies had only owned the horse Jim for six weeks.
The inquest heard Colin Patch, the digger driver, had pulled into a passing point in the narrow lane to allow Ms Davies to pass on Old Hill, between the villages of Felton and Winford.
He was about to drive off when he saw her injured in the road through his mirror.
Motorists and police officers gave Ms Davies first aid and she was flown by air ambulance to Frenchay Hospital near Bristol, where she was pronounced dead.
The inquest heard there was no evidence to show Mr Patch had done anything to spook the animal.
Recording the verdict, Ms Elliman said: "Quite clearly from the evidence it was a sad and completely unpredictable accident."