Caravan park murder accused wanted to 'frighten' partner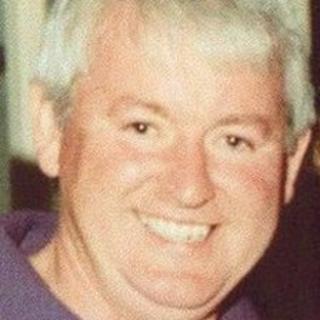 A woman accused of murdering her partner told police she tried to "frighten him" with a knife because he "tried to chop my hand off", a court has heard.
Sharon Hodges, 41, denies deliberately stabbing Philip Gibbs, 58, at their caravan in Sand Bay, in Kewstoke near Weston-super-Mare on 19 November.
Miss Hodges told police Mr Gibbs lunged forward and her knife went into him.
The trial at Bristol Crown Court continues.
The jury heard that Miss Hodges told police: "If I had stabbed him I would tell you because that would be self-defence wouldn't it?"
She told officers: "I swear black and blue that man tried to kill me.
"What would you do if someone was trying to cut your hand off and waving knives around?"
It is claimed Miss Hodges stabbed him to death after an argument and cut herself to make it look like self-defence.
Punched in face
Giving evidence in court, she described Mr Gibbs as "a very jealous man".
"I think it was because I was a lot younger than him and he had heard certain comments about me," she said.
The court previously heard that she had been texting another man on the night Mr Gibbs died.
Miss Hodges told the court that Mr Gibbs had used violence on her on previous occasions, including punching her in the face, and threatening to cut off her hair when she told him she was going to watch The Wurzels with some female friends.
Miss Hodges told the court how she had pushed to be admitted to hospital the previous year because her alcohol intake made her violent and aggressive.
She told the jury she began drinking when she was 13 or 14 and that in her 30s, after the break-up of her marriage, she would often drink three litres of vodka a day.