Travellers site consultation will not include Camerton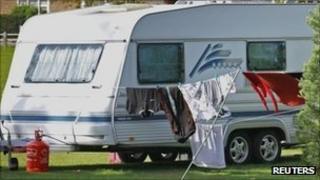 The village of Camerton, near Radstock, has been dropped from a list of possible locations for travellers sites.
Bath and North East Somerset Council (Banes) is now considering six sites at Whitchurch, Stanton Wick, Radstock, Keynsham, Newbridge and Twerton.
An eight-week long public consultation to ask for people's views on the best locations will begin later this month.
Banes currently provides no authorised sites for the travelling community.
Over the past 10 years, there have been about 20 unauthorised traveller sites across the district.
The final proposals will be submitted to the secretary of state in April 2013.