Wallet found 12 years after being lost in River Frome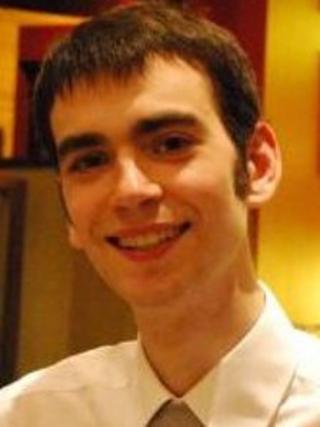 A wallet has been returned to its owner 12 years after he lost it in a Somerset river while kayaking.
Graeme Forbes, 28, from Sheffield, lost it when his kayak overturned during a slalom event on the River Frome near Trowbridge in 2000.
It was found last Thursday near a weir in the village of Tellisford by Anthony Battersby after heavy rain.
The owner was tracked down through a British Canoe Union (BCU) membership card which was found inside.
Mr Forbes, who was 16 years old and lived in Reading at the time, said he had been taking part in a slalom competition run by Frome Canoe Club when his kayak overturned.
"I came out of the river gargling quite a lot of water and I quickly realised where it must have gone, but a flooding river wasn't the best place to look for a wallet," he said.
Lost glasses
"We had a poke around by the bridge to look for it but I had to give it up for lost."
Mr Forbes received a telephone call on Monday from the BCU informing him of the discovery.
"They asked if I'd lost a wallet and instantly I knew what they were talking about because I've not canoed in several years," he said.
Mr Forbes contacted Mr Battersby who has now posted the wallet back to him.
"There was still £2.60 in it which I've offered him to cover the cost of the postage," said Mr Forbes.
"It's a great vindication of human nature that people, if they find something, will make an effort to return it. Most people are pretty decent after all."
Mr Forbes added: "I lost pair of glasses while canoeing once as well. The ability to hang on to things when canoeing was never my strong point."