North Somerset lawnmowers to get tracking devices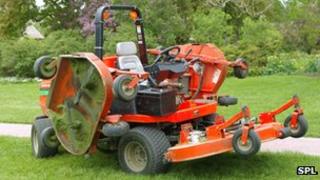 Tracking devices will be fitted on to ride-on lawnmowers and tractors in North Somerset.
The local authority has already had the devices fitted on pool cars and waste vehicles for insurance and security purposes.
A council spokeswoman said fitting the GPS trackers was becoming "standard business practice".
She said the costs would be absorbed by a larger contract, which is up for renewal next year.
"Contractors want to track their vehicles for insurance and security purposes, and we also want to track where they are when working for us," she said.
"Many of our current contractors, such as our waste vehicles, have tracking devices as do council pool cars.
"It can help with staff deployment, mileage, and security."