Bereavement counselling delay in parts of Somerset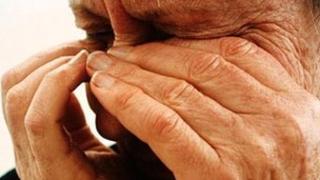 Bereaved people in parts of Somerset are facing a four-month wait for counselling because of an increase in demand.
The average wait for counselling in neighbouring Dorset is two weeks.
Bereavement care charity Cruse said the number of people asking for one-to-one support in Somerset had doubled in four years.
Sue Ripley, from Somerset Cruse, said it needed to train more volunteers but was unable to do so after funding cuts.
The charity has seen a drop in funding from local councils and a freeze in NHS funding.
NHS Somerset said it was supporting a new suicide bereavement service which it hoped would take some of the pressure off Cruse.
"The number of inquiries has stayed roughly the same, but the number of people actually needing our help with one-to-one support has increased," Ms Ripley said.
"It's probably because more people are realising that we are there to help."
The charity currently has 54 counsellors for 84 clients, each of whom are seen six to eight times.
Ms Ripley said the charity's volunteers also had jobs so had limited time for taking on extra counselling.
She said they were looking at working with the Samaritans to give people support while they await counselling.