Views sought on Hinkley Point environmental permits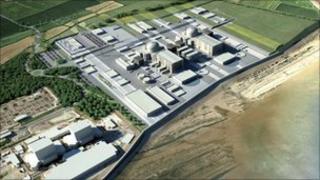 Views are being sought over the disposal of radioactive waste for a planned nuclear plant at Hinkley Point.
The Environment Agency (EA) has begun its final 13-week consultation for the three draft environmental permits.
The permits would also enable the station to discharge radioactive liquid effluent into the Bristol Channel.
Draft decisions, which are also being consulted on, have shown the EA has said it has no reasons to turn down these permits at this stage.
The developer, EDF Energy, has welcomed the initial assessment for the draft permits and decisions.
Brian Payne, nuclear new build project manager at the EA, said: "Our draft permits are included in the consultation documents and we've set out our reasoning in the draft decision documents.
"We will not make the final decisions until we have carefully considered all the comments we receive during consultation."
The consultation will run until 9 November with seven open day events planned for September.