Hopes for Walter Bagehot memorial garden in Langport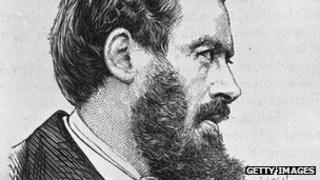 A campaign has begun to rename a park in Somerset after Victorian political writer and economist Walter Bagehot.
Bagehot was born in Langport in 1826 and is buried in the cemetery at All Saints Church. Campaigners want the town's garden renamed in his honour.
But his links with the town have been largely forgotten and his grave is in need of repair.
Barry Winetrobe, one of the project's supporters, said the contract to repair the grave had been put out to tender.
The Bagehot Memorial Fund steering committee said it would propose to the Langport Town Trust that the town garden be renamed the Bagehot Memorial Garden.
Mr Winetrobe said the Economist magazine, of which Bagehot was an early editor, had contributed £5,000 towards the fund, which now totalled about £12,000.
"When we set up this fund, one of the main drivers was that the grave was in a very perilous state," he said.
"It was causing damage, because of its position, to the church wall.
"We want the repairs done as soon as possible, the longer it's left, possibly the more expensive and difficult it will be to get it right.
"It's an important national monument of somebody of international repute."
He thanked all the people and organisations who had already donated to the fund.