Weston-super-Mare town hall to open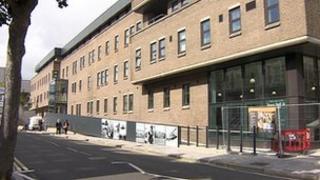 The refurbished town hall in Weston-super-Mare is due to open to the public later.
The building's £10m revamp is part of a scheme to amalgamate council offices into two "cost-efficient hubs" and to provide a new district library.
The upper floor of the town hall on Walliscote Grove Road has been upgraded to house up to 50% more staff.
Councillor Nigel Ashton said "focusing activities in two main buildings helps avoid duplication and save money".
The town hall, which was due to reopen in the summer, will be open seven days a week.