Somerset villages share portable speed indicator signs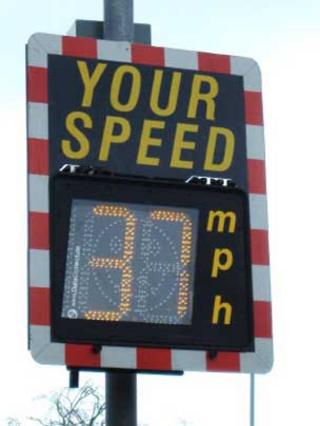 Villages in rural Somerset are being invited to apply to have a free portable speed indicator sign installed for two weeks.
Previously parish councils were charged £750 for the first year they took part in the Speed Indicator Device (SID) scheme, and then £350 annually.
The SID programme targets areas identified as having the worst records for accidents which involved injuries.
The county council has made £200,000 available to buy the signs.