Bridgwater Tesco plans consultation period is extended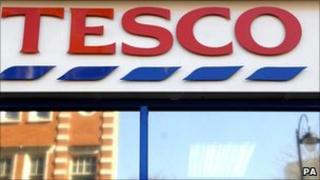 More time has been given to allow people to comment on plans to build a new Tesco in a Somerset town.
The firm wants to build a supermarket in Bridgwater as part of a wider development of the Northgate area.
The extension has been given after Somerset County Council raised concerns about access arrangements in plans that were submitted in November.
The consultation period has reopened as Tesco has been forced to revise its plans and re-submit its application.
A public meeting has also been organised by Bridgwater Town Council where residents can hear from Tesco about the plans.
The plans have been criticised by the town council, Sport England and the Football Association, which argued the store would rob the area of vital community green space.
The meeting will be held at 18:00 GMT at Bridgwater Town Hall on Wednesday.