Upgrade of £5m for flood-damaged roads in Somerset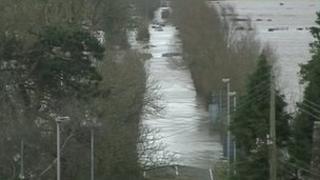 Up to £5m is to be used to repair flood-damaged roads in Somerset.
The Department for Transport money will be given to the county council in two instalments with £3.3m in 2013-14 and £1.75m in 2014-15.
Harvey Siggs, from Somerset County Council, said initial repair costs were already over £1m, including £100,000 which had been spent on emergency repairs and storm damage clean up.
He added the council had also spent about £375,000 on road repairs.