Bridgwater Tesco approved by Sedgemoor District Council planners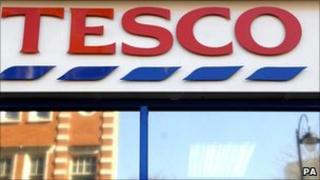 Planners in Somerset have approved proposals for a new 24-hour Tesco in Bridgwater, in Somerset.
The supermarket giant wants to build a 60,000 sq ft (5,574 sq m) superstore on the site of the former Sedgemoor Splash swimming pool at Northgate.
Sedgemoor District Council's development committee voted in favour of the development, eight votes to three, subject to a legal agreement.
A public meeting to decide on the plans was attended by about 90 people.
Tesco's scheme includes building on part of the neighbouring Brewery Field and turning it into a children's playground.
More than 600 car parking spaces are also included in the plans, as is an office unit. Several existing buildings will be demolished.
Town green
The company has said the project will regenerate the town and create jobs for local people, but there has been opposition to the plans ever since they were released.
Campaigners are still trying to get the area designated as a town green.
If granted the land would be protected in law from development or any activity which would cause material harm to it.
In December Somerset County Council admitted it had paid £20,000 towards Tesco's planning application fee for the supermarket.
The decision was criticised by district councillor Brian Smedley, who said the sum had come from public funds at a time of severe cutbacks.
The Northgate site is jointly owned by the county council and Sedgemoor District Council.
It was announced in 2009 that Sedgemoor Splash was to close.
Sedgemoor District Council agreed the annual £700,000 cost to run the pool was not money well spent.