Somerset councils merger 'to be funded through grant'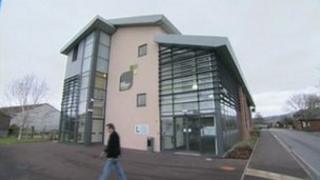 The cost of two neighbouring local authorities merging services will be met by a government grant, the area's MP has said.
West Somerset Council council agreed to share its services with Taunton Deane Borough Council to save it from bankruptcy.
Bridgwater MP Iain Liddell-Grainger said the cost of the merger would be met through a government grant.
It is not yet clear how much money the Somerset councils intend to apply for.
As part of the merger deal, both councils have said they will remain "democratically independent as sovereign councils".
'Costly and complex'
Speaking in the Commons on Wednesday, Mr Liddell-Grainger, said the merger can go ahead at "nil cost to either council."
Both local authorities have welcomed the grant announcement.
John Williams, leader of the borough council, said: "When we receive more information we will certainly look at the terms to see if they are applicable to us as any extra funding has to be welcomed if available."
Merging both council services is expected to be "costly and complex", according to BBC West politics editor Paul Barltrop.
"For starters, you're going to have the lawyers getting their hands all over it and needing to sign and seal a very complicated deal.
"It is going to have to be absolutely watertight to make sure that money is saved, not just by West Somerset, but also to Taunton Deane to make sure they're going to save money and not be any worse off or increase costs to local taxpayers," said Mr Barltrop.
Council debates at West Somerset and Taunton Deane are expected over the next few months about the merger proposals.