Somerset planning 'oversight' councillor Les Kew reprimanded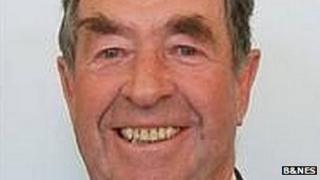 A Bath and North East Somerset councillor has been officially reprimanded for failing to disclose an interest in a planning committee vote.
Conservative Les Kew should have told a meeting in September, that the 36 homes planned for Clutton he voted to reject, would have been built close to a property owned by his son.
He failed to do so and claims it was an "oversight" on his part.
Mr Kew has apologised and promised to exercise "greater diligence" in future.
Bath and North East Somerset Council said the vote cast would have not affected the overall result to reject the application and has issued an official reprimand against Mr Kew.