Hall plan using money left to village attracts complaints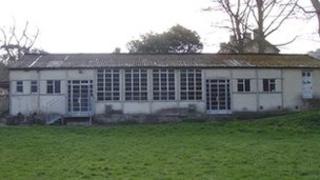 A plan to build a community hall with money left to a village near Bath has attracted over 60 letters of complaint.
Patsy Townsend left her £460,000 home to Batheaston to help build a new village hall when she died in 2009.
A planning application to demolish and replace the hall has attracted 63 letters of objection from residents concerned about traffic and parking.
Carole Bond, from the hall committee, said the plans were a result of an 18-month consultation with the village.
The plan for the new £750,000 community building, which includes a main hall, activity rooms, kitchen and toilets, was submitted in November.
'Needs replacing'
Since then it has attracted more than 90 letters of support but 63 of complaint, including objections from the parish council.
According to the chair of the parish council, Veto Pecchia, the replacement hall would be more than 60% larger than the current building and "right in the middle of a conservation area".
"The parish council is not against the village hall; the existing hall is in a bad state and needs replacing," he said.
"What it's against is this particular building: it's so big it will generate a lot more traffic and it has no parking."
Ms Bond, chair of the Batheaston New Village Hall committee, said the building had been designed "very carefully" to fit within the conservation area.
"You look at what's there at the moment - it isn't the most attractive building - so actually it's an improvement."
A final decision is expected to be made by the council on 1 April.