Butlins Minehead £12m revamp to create up to 75 jobs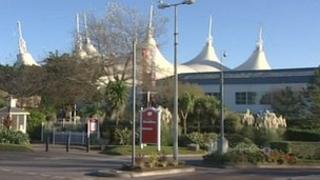 Butlins has submitted plans for a £12m regeneration of part of its Minehead site in Somerset which it says will create up to 75 jobs.
The plans include building 117 new holiday units, replacing some older accommodation built in the 1960s.
"We need to invest in the future to make sure (the resort) remains attractive to visitors," said managing director Julian Highfield.
If permission is granted the revamp could be completed by spring 2014.
The development will be a mixture of one and two-storey holiday units with parking, overlooking lakes and parkland on a 9.3 acre site.
It will replace 169 chalets, built in the 1960s and no longer used for visitors, together with a car park on the southern boundary of the site near the West Somerset railway line.