Residents consulted on new bishop of Bath and Wells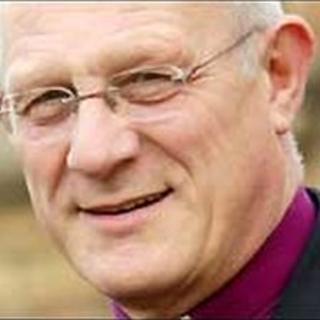 Local people have been consulted on the type of person they would like appointed as the new bishop of Bath and Wells.
In November the Right Reverend Peter Price announced he would be retiring in the summer after 11 years' service.
The Diocese of Bath and Wells said based on the church's needs, its Vacancy in See Committee would finalise a "person spec" for the role.
A successor to Bishop Price is due to be considered in the autumn.
'Can't be woman'
Speaking in December Bishop Price said it was a shame his replacement would not be a woman.
He told the BBC he would have been "delighted" if his diocese had been the first one to have a woman as its leader.
But the Venerable Andy Piggott, Archdeacon of Bath, said: "Everybody knows that as much as many of us would like one we can't have one.
"So maybe the next bishop but one will be a woman but this bishop will certainly be a man and I think the key thing is to look at the qualities we want in our next bishop."
The responsibility for choosing Bishop Price's successor rests with the Crown Nominations Commission.
The commission is due to meet in July and September to consider potential candidates for the role.