Brewhouse theatre purchase plan considered by council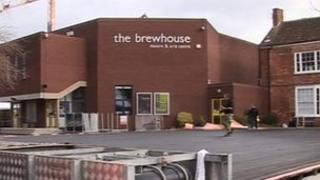 A plan to buy the Brewhouse Theatre in Taunton is set to be considered by councillors later.
The theatre went into administration in February with the charity blaming arts funding cuts for its demise.
Taunton Deane Borough Council already provides the venue with an annual grant of £152,000 and owns the land the theatre is built on.
If agreed, efforts will be made to buy the 61-year lease so the theatre can be wholly council-owned.
Administrator, BDO has a duty to acquire the maximum price possible for the lease and the assets, such as the lighting and seats.
Even if the lease is not eventually bought by the council, it has a number of attached covenants which mean it can only be run as a theatre.