Wincanton Sunday market plan designed to boost town's trade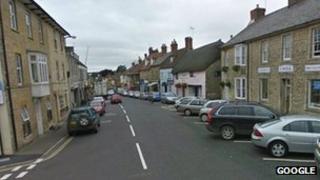 Traders in Wincanton in Somerset are proposing a Sunday market in a bid to increase footfall in the town.
The plan has been devised by the Wincanton Town Team, made up of local businesses and councillors, which was set up to boost trade in the town.
It comes after the group received £10k funding from the government last year in its Town Partner initiative.
Co-ordinator Katie Petre-Mears said the plan is to make Wincanton a "destination" for visitors.
Town Team chairman David Norris said the town is "very, very quiet" at present.
He said: "To actually get some life in to the centre of town would be a huge advantage to us.
"What we want to do is make Wincanton the natural place people want to come to on a Sunday."
The team is to hold a public consultation in the town later in April to gauge interest from local residents, before seeking approval from South Somerset District Council.