Castle Cary traders urged to seek rate relief for bridge closure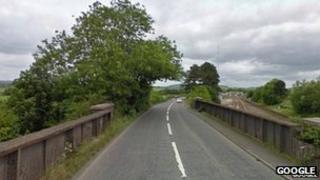 Traders in a Somerset town who will be affected by the five-month closure of a road are being urged to apply for business rate relief.
Network Rail is closing the A371 on 8 July for 19 weeks in order to repair Ansford Bridge, near Castle Cary.
The company said it is not legally obliged to compensate traders for loss of business.
While the bridge is closed for repairs, some local drivers will face an 18-mile diversion.
The local authority said traders should apply to the Valuation Office Agency for a reduction in rates.
Tim Carroll, the deputy leader of Somerset District Council, said: "They can only but try.
"It's a question of saying 'Look, this is going to have an major impact on our business, you've got to recognise that and can we please have a reduction in the rate on our property.'
"Any little will help. It's important they get their claim in as soon as possible."
Long diversion
Mr Carroll also said the council will consider looking at hardship relief for those businesses affected, and urged them to approach Network Rail to request compensation.
The council has previously estimated that the closure could cost the local economy about £850,000.
A Network Rail spokesman said: "There is no legal basis for a claim for compensation in the absence of physical damage to property or person."
The company said it has followed the correct processes and has a legal right and obligation to renew and maintain the railway's infrastructure.