Plans for McDonald's in Farrington Gurney refused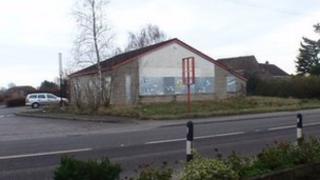 Plans to open a McDonald's restaurant in a Somerset village have been refused.
The fast food chain wanted to convert a former Little Chef on the A37 Bristol Road in Farrington Gurney.
The proposals were turned down by Bath and North East Somerset Council Development Control Committee at a meeting on Wednesday.
Last month the proposals had been recommended for refusal and a previous application was turned down last year.
The idea was also met with strong opposition from the parish council, school and nearby residents.
Planning officers concluded that although the restaurant would create jobs, the economic benefits "would not override the substantial harm that would be caused to the living conditions of the residents on either side of the site".
They added that increased noise, traffic and "other disturbances" would cause "unacceptable harm to the amenity and living conditions of the adjoining residents".
The building has been empty for about 12 months.