Frome doctors petition against First Bus route changes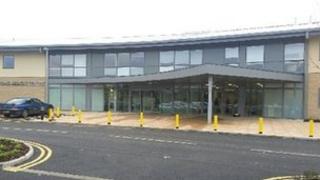 More than 1,000 people in Somerset have signed a petition opposing the reduction in a bus route serving a £10.5m health centre, it has been claimed.
From 28 July, First Bus's hourly 161 service to the Frome hospital area is to be reduced to every other hour.
Dr Tina Merry said 1,200 patients visited the medical practice every day and she was "very concerned" about the change.
Operator First Bus said financial pressures and a drop in the number of customers were to blame.
Jon Barnard, of First Bus, said the changes were being introduced with the co-operation of the local authority and transport focus groups in the South West.
Wider changes to almost 30 routes around the council areas of Somerset, Wiltshire and Bath and North East Somerset are also being introduced on Sunday.
Mr Barnard said the reduction in the 161 service was "entirely down to the fact that this service is now having to be operated purely on a commercial basis".
But he said he was "more than happy" to meet the doctors at the practice to discuss the issue.
Staff at Frome Medical Centre said that, rather than a reduction, an increase in services to the site had been talked about.
Dr Tina Merry, a senior partner, said: "We were promised that the 267 bus service [from Bath to Frome] diverting into the site would be looked at, but that has not yet happened.
"We have arranged a petition for patients to sign to say they would use the service if it came in. There is a lot of strong feeling about it."