Weston General Hospital formal warnings lifted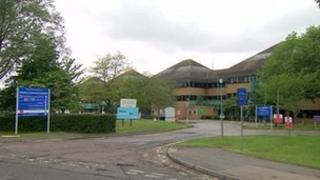 Two formal warnings given to a North Somerset hospital over patient privacy and standards of care have been lifted.
Inspectors said "significant improvements" had been made at Weston General Hospital since April's critical Care Quality Commission (CQC) report.
The hospital was criticised for not "respecting people's privacy, dignity and independence".
Nick Wood, the hospital's chief, said staff were reassured by the outcome but there was no room for complacency.
"Our aim is to use this as a foundation for ongoing improvement and continuous review, and build on the progress at the hospital we have already made," added Mr Wood.
The CQC spent three days at the hospital in April to follow up concerns about the standards of care and to check whether improvements, required from a previous inspection in August, had been made.
It had said it would return unannounced to ensure the changes had been made.