Bath politician Rob Appleyard quits party after row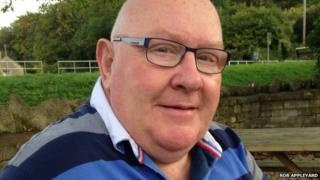 A councillor in Bath has switched to the Liberal Democrats after being deselected by the Labour party ahead of next year's local elections.
Rob Appleyard has served Bath and North East Somerset Council for the past eight years for the Westfield ward.
Mr Appleyard claims the party withdrew their support as he now lives with his partner after separating from his wife.
The Labour party said "a number of differences" arose between the two parties and could not be resolved.
Jon Bull, the Labour group leader on the council said in a statement that those differences "have not proved possible to resolve and Councillor Appleyard has now resigned from the group".
Mr Appleyard has claimed that due to his hard work with fellow Labour councillor Robin Moss, the ward has become a "safe" Labour seat.
The ex-Labour councillor has also served at parish level for 12 years in Westfield.
He added: "It is pretty obvious I have had a change in my lifestyle nine months ago and that was part of the reasons why I didn't get the support that I would have normally have expected.
"We've done a huge amount of work in the ward and in the community, it's very disappointing that a view on things other than that was taken."
He has now joined the Liberal Democrats.
The Labour party now has four councillors remaining at Bath and North East Somerset Council.