Motorcyclist killed in two-bike crash on A371 Cheddar Road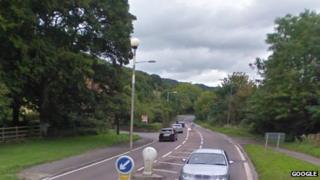 A biker has been killed in a collision with another motorcyclist on a busy road in Somerset.
Police said the 40-year-old victim was riding on the A371 Cheddar Road, the Axbridge bypass, when the crash happened just after 14:30 BST on Thursday.
As he approached a left-hand bend, he lost control and hit a motorcycle coming in the opposite direction.
The motorcyclist he hit was not hurt. Police are appealing for witnesses.