Somerset will writer Keith Webber ordered to repay £360k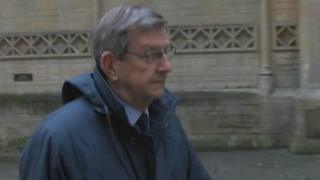 A will writer who stole more than £360,000 from his clients has been ordered to pay all of the money back.
Keith Webber, 67, from Chard, Somerset was jailed for five years in February for fraud and theft.
A confiscation hearing at Bristol Crown Court has determined he should pay back the full amount within six months or face a further five years in prison.
The court was also told the estates of the deceased and the rightful beneficiaries would receive the monies.
Webber, of Cerdic Close, siphoned the cash over three years while acting as executor and power of attorney for four elderly clients.
It was originally thought he had stolen £280,000 but the confiscation hearing was told he had benefited from his crimes to the value of £362,977.