Chief Constable Nick Gargan gross misconduct inquiry: Could be public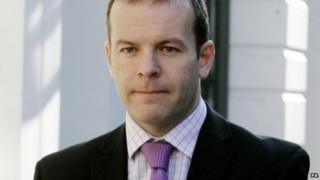 The police watchdog is considering whether to hold a gross misconduct hearing against a chief constable in public.
Nick Gargan was suspended on full pay in May, following an allegation of inappropriate behaviour towards women.
The IPCC said the law allowed it to hold an open hearing when there wee "exceptional circumstances and when it would be in the public interest".
Mr Gargan denies any wrongdoing. He has led Avon and Somerset since March 2013.
'Gravity of allegations'
An open hearing, either in full or part, can only take place after a consultation between those involved in the process, an Independent Police Complaints Commission (IPCC) spokesman said.
In making the decision the watchdog said it had taken Mr Gargan's "seniority and the gravity of the allegations into account".
Mr Gargan, who learned in June he would not face criminal charges, also faces an internal charge over improper disclosure of information.
In his absence, the force has been led by Acting Chief Constable John Long.