Arts Council recognises Somerset history collection as museum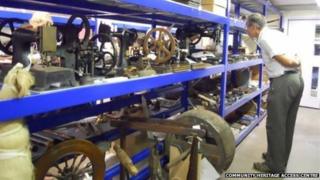 A local history collection in Somerset has been awarded full museum accreditation by the Arts Council.
The Community Heritage Access Centre, in Yeovil, holds thousands of items such as coins, glassware, fine art, textiles and archaeological finds.
Each of them relates to the history and heritage of south Somerset.
As well as national recognition for the centre, the accreditation opens up new opportunities for obtaining grants and funding for future projects.