Watchet Harbour shed to be closed over safety fears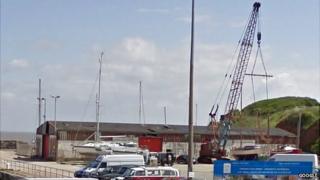 A shed at Watchet Harbour could be demolished over concerns about the safety of its roof, the council fears.
West Somerset Council said the East Wharf cargo shed, which is used by boater, would be shut as a precaution from 09:00 GMT on Monday.
It follows advice from health and safety officers.
A spokesperson said the closure would give the council time to examine the building before a decision is made on whether it can be repaired.
Councillor Anthony Trollope-Bellew said: "It's very regrettable that we have had to take this step but we cannot put the public at risk."