Somerset jobs under threat as colleges consider merger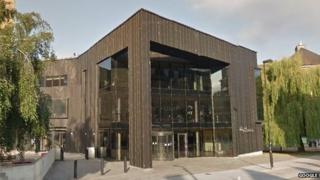 Almost 100 teaching and support posts could be lost in a proposed merger of two colleges in north Somerset.
The City of Bath College and Norton Radstock College are consulting staff over the plan, which could be implemented by April.
Ninety-one jobs would go, although college bosses claim the merger could also create about 50 new posts.
The two colleges currently employ a total of 677 staff across both campuses.
'Unavoidable'
Matt Atkinson, principal of City of Bath College, said: "It's important to be honest when merging two colleges and a restructure of staff is essential for the new college's future growth.
"We have formally entered a period of consultation and we will do all with can to minimise job losses.
"Some redundancies will be unavoidable but we have a good track record of working with the trade unions and we are confident the impact of the merger on jobs will be minimal."
Although Ousted inspectors found City of Bath College to be "good", Norton Radstock College was judged as "inadequate" last year.