Cheddar Reservoir Two cash plan referred to competition body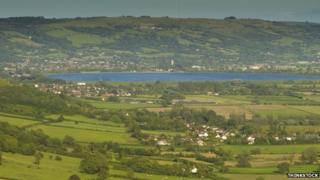 A water firm's challenge over how much it can charge customers to help pay for a new reservoir has been referred to an independent competition body.
In December, Ofwat said it would not allow Bristol Water to raise money from customer bills, to pay for the £125m Cheddar Reservoir Two project.
However, it has now referred the decision to the Competition and Markets Authority (CMA).
The CMA is due to announce its decision by September 3.
Planning permission for the 9,400-million-litre reservoir, close to the existing one, was granted by Sedgemoor District Council last year.
Bristol Water previously said the second Cheddar reservoir was necessary to meet rising water demand, and appealed against Ofwat's decision last month.
The government-run CMA will review the appeal and, if necessary, set a new pricing policy.