Somerset CCG spends an extra £1.8m on mental health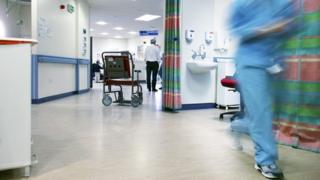 Health bosses are to spend an extra £1.8m on mental health services across Somerset in the coming year.
On Thursday, Somerset Clinical Commissioning Group (CCG) agreed its proposed budget for 2015-16.
Although the CCG's budget has increased by £20m to £694m, it is legally required to put about £3.3m aside towards its contingency funds.
As a result, the group still needs to make savings of £2.7m across other services to balance its budget.
In December 2014, the government announced £2bn additional resources for NHS England, including £1.1bn for CCGs across the country, responsible for commissioning NHS healthcare such as community hospitals and mental health services.
Somerset CCG received £20m from the £1.1bn allocation.
It is increasing its spending on mental health after government targets were set to improve this service.
Explaining how the CCG would make the £2.7m, managing director David Slack said: "We're not necessarily expecting to cut services; what we would like to do is find different way of providing services that could be done more efficiently and more effectively."
One action being considered is to reduce GPs' spending on prescribing medicines and more competitive procurement for patients on continuing healthcare programmes.
Continuing Healthcare is support for people with complex medical needs who need substantial on-going care.