Yeovil College petitioned over arts and music closure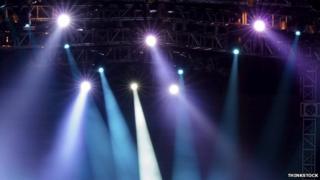 A former music student from Yeovil College has started a campaign against plans to shut its music and performing arts section.
Sophie Hosken-Taylor said the department "is an integral part of Yeovil" and had brought a "diverse variety" of talent and entertainment.
College bosses they wanted to courses to continue but the number of applicants "clearly wasn't viable".
More than 1,110 people have signed an online petition.
'Absolutely amazing'
Ms Hosken-Taylor said if the proposals went ahead it would do "a huge amount of damage" to prospective students and the community.
"The problem is they don't do a lot of advertising for the courses... which are absolutely amazing," she said.
"If they really pushed it out and showed what they did they'd have a really good demand."
John Evans, college principal, said he "desperately" wanted to keep the department going.
"The problem is... we've only had three applying for performing arts, of which two have agreed to come, and four for music," he said.
"If the Facebook page and online petition creates more interest that's absolutely brilliant, but as it stands I do not have a viable cohort to go forward with in September."