Man raped near Somerset Cricket Club ground in Taunton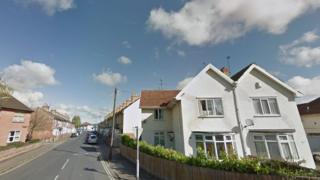 A man has been raped by another man near Somerset County Cricket Club's ground.
Avon and Somerset Police said the attack happened in Winchester Street, Taunton, between 23:00 GMT on Saturday and 02:15 the next day.
The force are seeking two male passers-by who helped the 23-year-old man that night.
Police said one gave him directions to the nearby County Ground earlier in the evening.
After the attack, a second man helped the victim gather his belongings scattered around him on the ground.