Sheffield chosen as USA Olympic training base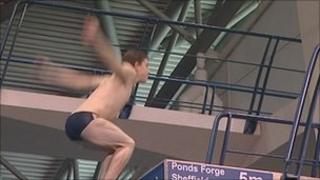 Sheffield has been chosen by the USA's Olympic Diving team as their training base for the 2012 Games.
The American Olympic and Paralympic squads will train at Ponds Forge based in the centre of the city.
The move is expected to help motivate British divers raise their performance because they will be surrounded by high calibre athletes.
Sheffield City Council said the USA team had been in talks for more than 18 months before the move was confirmed.
Councillor Paul Scriven, leader of Sheffield City Council, said the authority was also in discussion with other international teams interested in bringing their athletes to Sheffield to train, including China, Brazil and Canada.
He said: "These are a number of negotiations that have been going on just as long and they want to make sure they make the right decision."
Steve Gladding, Olympic diving coach, predicted that the USA diving team's decision to train in Sheffield would benefit UK divers.
He said: "Leading into the Olympics what we want to do is to raise our performance.
"If we surround ourselves with athletes that are of a high calibre then that helps us raise our performance and gain results that we are looking for as well."