Former Tory councillor joins Labour in South Yorkshire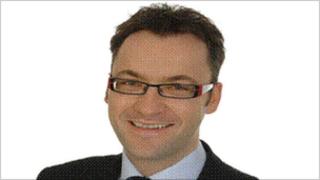 A former South Yorkshire Conservative councillor has joined the Labour party.
Councillor Darren Hughes, who represents the Anston and Woodsetts ward in Rotherham, resigned from the Conservative Party earlier this year.
He said after talks with the Rotherham Labour group, he felt he had more common ground in priorities and policies with them.
In a statement on his website he said despite the move his priorities as a local councillor had "not changed".
He said: "I will still continue to question the council over its decisions that affect you the local residents and I will continue to champion your causes and ensure your voice is heard at the council on issues that affect our local community."
Mr Hughes said that over the past 18 months working within the Conservative group had proved "quite difficult".
He said: "Their stance on local priorities and that of my own view have become quite distant.
'Irresolvable' differences
"Similarly on a national level since the formation of the coalition government, I do not believe that we stand for the same beliefs and opinions."
He added that his differences with the party had become "irresolvable".
Mr Hughes was elected to Rotherham Borough Council in 2008 and was deputy chairman of the Conservative Party for South Yorkshire prior to his departure on 26 July.
Leader of the Rotherham Conservative Group, John Gilding, said there had been "differences" between Mr Hughes and the party before he left.
"Somehow he has changed his mind completely and has gone over to the other side," he said.
Rotherham Borough Council is a Labour-controlled authority, with a strong majority.