Sheffield asylum seeker gets last minute reprieve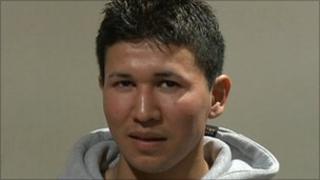 An asylum seeker due to be deported from his Sheffield home to Afghanistan has won another last-minute reprieve.
Lawyers for Reza Yosefi, 20, told a Leeds court he would be at risk if deported as he has renounced Islam.
The administrative court granted an injunction to stop his deportation, which was due to take place hours later, while his case continues.
A previous attempt by the UK Border Agency to deport Mr Yosefi was blocked in November.
He is currently being held in a detention centre.
Appeal rejected
Mr Yosefi has lived in Sheffield for the past four years and claims he has no current ties to Afghanistan, though his parents were born there.
The UK Border Agency said he was not in need of protection and tried to remove him in November, but he appealed to the European Court of Human Rights.
That appeal was rejected and Mr Yosefi was detained again earlier this month.
He has now applied for a judicial review of the decision to reject his asylum application.
Mr Yosefi has claimed he grew up in Iran as the son of illegal Afghan refugees, before fleeing to the UK.
He said he arrived as an asylum seeker when he was 16, after a seven-month journey.
As a minor he was looked after by social services in Sheffield but once he turned 18 he was refused permission to remain indefinitely.
Mr Yosefi said that because his parents are considered illegal immigrants in Iran they have no Iranian citizenship and he has been told he must return to Afghanistan - but he has no family or friends there.