Museums Sheffield loses Arts Council England funding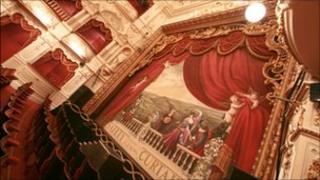 Museums Sheffield in South Yorkshire has lost all of its Arts Council England (ACE) funding.
The charity which runs four museums in the city had bid to receive £68,000 each year until 2015.
It said it wanted to use the money to continue its programme of contemporary arts and was "very disappointed" at not receiving anything.
The cuts come after ACE received a £100m reduction in its budget following the government's Spending Review.
Nick Dodd, chief executive of Museums Sheffield, said: "This is very disappointing news.
"With Arts Council support Museums Sheffield has helped bring contemporary art to huge audiences over the past few years, including over a million visitors in the last year alone."
He added that Sheffield Museums would be "seeking out alternative funding sources" and Sheffield City Council said it would continue to support the organisation.
The Millennium Gallery, Weston Park, Graves Gallery and Bishop's House are all part of Museums Sheffield.
ACE chair Dame Liz Forgan said the announcements were "about a resilient future for the arts in England".
She added: "We will still be supporting excellence, exceptional talent and successful risk-taking; helping organisations to get their great work out far and wide."
Sheffield Theatres received a 10.9% cut in its funding but will still get about £1.3m each year.
Dan Bates, chief executive of Sheffield Theatres which runs the Lyceum Theatre and The Crucible said it was "better news" that he had expected.
In South Yorkshire the Site Gallery, Rotherham Renaissance, Doncaster Community Arts, and the Barnsley Civic were all successful in applying for ACE funding which commences in April 2012.