Sheffield organist preparing to play for royal wedding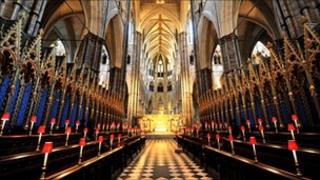 An organist from Sheffield is preparing to play at the royal wedding in Westminster Abbey.
Robert Quinney, who is the sub organist at the abbey, learned to play the organ at All Saints Ecclesall Parish Church.
He has been an organist at Westminster Abbey since 2004 and also has a career as soloist, ensemble player and music writer.
David Quinney, Robert's father, said: "He has played at some big events, but nothing as huge as this."
Last year Robert played in front of the Pope when he attended a service at Westminster Abbey.
Robert was a chorister at Dundee Cathedral and played the piano when the family moved to Sheffield in 1985, but his interest in the organ was started by the organist at All Saints Ecclesall Parish Church.
Mr Quinney said: "Robert has played at King's College in Cambridge for the Christmas service of nine lessons and carols which is broadcast around the world so he has played to big audiences before, but this is another level".