Documentary highlights counselling work in Doncaster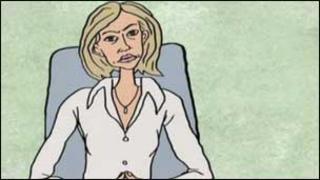 A BBC animated documentary featuring the work of counsellors trained at the Relate Institute at Doncaster College is set to be broadcast.
Relate offers relationship counselling for individuals and couples as well as families.
The programme shows the experiences of two couples and a man who have been helped by the organisation.
It is the first full-length animated documentary made for British television and will be broadcast on 11 May.
Nick Turner, director of the Relate Institute, said: "Hopefully the programme will de-stigmatise the notion of seeing a counsellor."
The Relate Institute in Doncaster is a centre of excellence for relationship studies.
'Protect confidentiality'
Mr Turner said: "We took a great deal of care ensuring we protected the confidentiality of the clients who we see in the documentary and the counsellors in the programme are real Relate counsellors."
The programme "The Trouble with Love and Sex" was made by documentary film maker Zac Beattie and took two years to make.
Contributors were given microphones and cameras to record their own conversations as they were going through counselling.
"When things start to go wrong couples get stuck in a bit of a rut and continue to do the things which are making the relationship go wrong, coming to counselling is an opportunity to start again from scratch," Mr Turner said.
Relate has 1800 counsellors and 75 centres across the country.
The Trouble with Love and Sex is on BBC 2 on Wednesday 11 May at 2100 BST.