Criticism for Doncaster immigration centre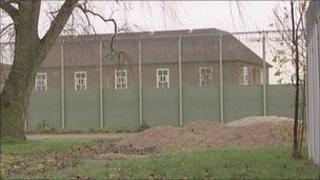 A Doncaster immigration centre has been criticised by Her Majesty's Inspectorate of Prisons.
An unannounced inspection found weak violence reduction systems, poor quality accommodation and low levels of night time supervision at Lindholme Immigration Removal Centre.
The report said improvements to the centre were hampered by an uncertain future for the site.
The centre is run by the Prison Service on behalf of the UK Border Agency.
Inspectors were pleased with casework management, healthcare services and security.
The UK Border Agency's Director of Detention Services, Alan Kittle, said: "We will be considering the contents of this report and the recommendations very carefully.
"We will draw up a service improvement plan responding to each of the recommendations."
The uncertainty for the future relates to an ongoing feasibility study into additional accommodation.
Chief Inspector of Prisons Nick Hardwick said: "Uncertainty over the Immigration Removal Centre's (IRC) future appeared not only to have prevented much needed investment in infrastructure but also hampered the bedding in of some of the changes that had been made.
"The IRC has a number of strengths upon which to build, but progress appears to be contingent upon clarification about its future."