Sheffield gets country's first child medical airbase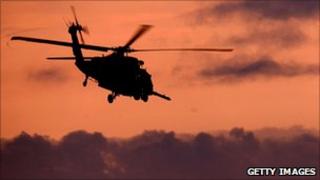 A new national helicopter service is launching in Sheffield specialising in aero-medical services for children and babies.
The paediatric transport service will serve the country later this year, moving sick children to hospitals around the country.
In the run-up to the launch, a training centre for medical professionals will open from June.
The helicopter will provide a link to intensive care units across the UK.
The charity Nets UK, which has have formed the service, will be based at Sheffield City Heliport, the former base of the Yorkshire Air Ambulance.
It is hoped that sufficient funds will be raised to allow the helicopter service to begin in the autumn and make a "real difference to children and saving lives".
Martin Eedes, chief executive of Nets UK, told the BBC: "I think it puts Sheffield at the forefront of aero-medical transport.
"We will serve the whole country. The airbase is suited for us, as we could take a child from Nottingham to Newcastle, all reached within minutes."
He added that Nets UK does not provide an emergency medical service like Yorkshire Air Ambulance.
"We will take very sick children long distances and the treatment that they need around the centres of excellence around the country," he said.
Nets UK is modelled on the Australian charity NETS NSW, which provides a similar service.
Volunteers are being sought to donate their time to raise funds and awareness.
Actress Dame Judi Dench has backed the charity and agreed to become the charity's first patron, Nets UK said.